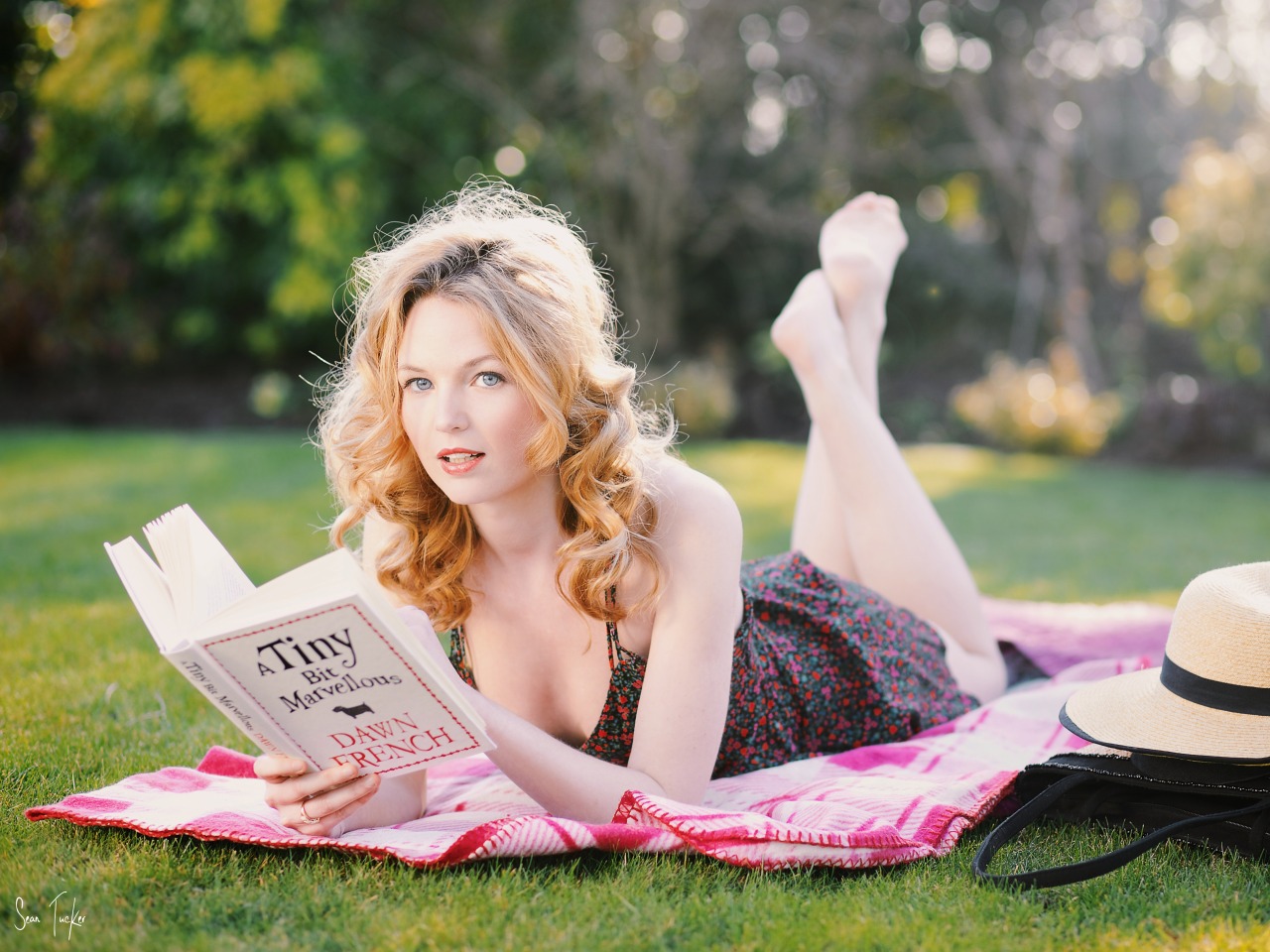 BIOGRAPHY
Brooke Burfitt was born in Portland Hospital, Westminster, UK. She spent her early years in Sydney, Australia but left to live in France at the age of five when her parents moved there. She was schooled at L'ecoles Publiques de Magagnosc in the Alpes Maritimes where she was referred to as 'la petite Anglaise'. Brooke has had a love of the French culture and language ever since. Her mother is Louise Burfitt-Dons, born in Kuwait, and is the founder of charity Act Against Bullying and a published novelist. Her father, Donald Burfitt-Dons, born in Taranaky, New Zealand, was an airline captain for Qantas for thirty-eight years.
Brooke studied at University College of London, majoring in Economics and Business with East European Studies. Whilst in university, in the summer of 2009, she entered 'Hollyoaks Desperately Seeking', the nationwide search for the new character India in Hollyoaks. Brooke was called in to Lime Pictures and selected for the final three to go on T4 Saturday with Rick and Jameela, where a live audience watched when Beth Kingston was awarded the role. After graduation, Brooke received her debut feature film role in Mark Noyce's film 'On The Ropes' (2010) where she played the role of Sarah, alongside Joe Egan, former sparring partner of Mike Tyson. The film was distributed across all major UK DVD retailers.
In November 2010, Brooke traveled to Stoke-on-Trent to play Noreen next to John Thomson (Cold Feet, Fast Show) in comic book comedy 'Pulp'. BBC award winning director, Martin Gooch cast Brooke as Sally Sneed in his feature 'Death' with actors Nick Moran, Michael McKell and Leslie Phillips, which won at the Feel Good Film Festival in the US.
Brooke went on to film the feature 'The Soft Touch' appearing as lead actress Sarah-Jayne in the summer of 2011. Written and directed by Robin S. Boyd, inspired by Jean Luc Godard, it tells the story of a troubled adolescent whose life is torn apart after he falls for a beautiful schoolgirl. Other filming work includes 'The Addicted', directed by Sean J. Vincent and 'Michelle' in action comedy 'Flight of the Flamingo'.
The start of 2014, Brooke went to the Scottish Highlands to shoot with Burn Hand Films the zombie apocalypse movie 'Plan Z'. With supporting lead role 'Kate', a young Irish girl who loses her brother, she must learn to survive and kill. The film was bought by Netflix and did a run with UK Cineworld. Burfitt would return to Scotland years later for a very different role in romantic comedy 'Christmas in the Highlands', also released under the alternative title of 'Christmas at the Castle' in the US.
At the start of 2017, Brooke starred alongside Kelly McGillis (Top Gun) and Kate Mansi (Days of our Lives) in female-led thriller 'Mother Of All Secrets', which was entirely filmed in Bermuda. The movie premiered on Lifetime over Mother's Day weekend in March 2020 under the alternative title 'Maternal Secrets'.
'Christmas at the Castle', which Lifetime will premiere on 23rd December 2020 in the US, is about a perfume sales agent, Blair Henderson, who is sent to Scotland to acquire the license for a rare Scottish scent. But when she arrives, she finds the dashing license owner is a stubborn aristocrat who won't sell. Thinking on her feet, she poses as a documentary filmmaker to learn the secret formula. The more time they spend together, the more sparks fly and Blair finds love where she least expected. Burfitt stars alongside Dan Jeannotte, Geraldine Somerville, Caprice and Nicholas Farrell in this festive feel-good romance TV movie. It's also been broadcast around the world, including UK's Christmas24, Greece's Kosmote, New Zealand's Sky Go, France's M6 and RTL in Benelux.
Brooke starred in two other Christmas films the following year. In December 2021, you could watch her as Katrina in 'Christmas Lovers Anonymous' with Houston Rhines, which premiered on CTV in Canada and Roku TV in the States. The 'Most Wonderful Time' was released on Amazon Prime in the same month, with Brooke playing a completely different character of an entitled troublemaker within her close clique of friends.
To launch 2022, Burfitt played lead in Lifetime's January 8th premiere movie 'Labor, Lies and Murder'. Later in the year, features 'Grey Matter' and 'Love, Set, Match' will be released, with Brooke playing supporting roles in both.
Brooke is married to attorney Rhys Williams and mother to daughter Dempsie Lee and fur babies Boston and Bailey.