Love, Set, Match (TBC)
Labor, Lies and Murder (2022)
Christmas Lovers Anonymous (2021)
Most Wonderful Time (2021)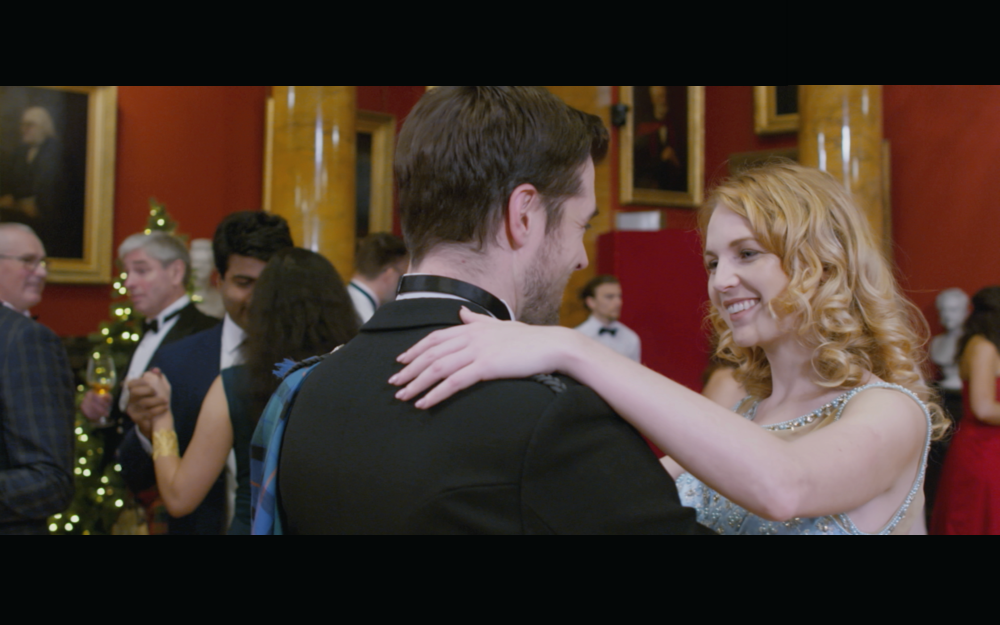 Christmas at the Castle (2020)
Mother Of All Secrets (2020)
By Any Means (2017)
Plan Z (2016)
The Addicted (2013)
The Flight Of The Flamingo (2013)
Pulp (2013)
After Death (2012)
The Soft Touch (2011)
Love, Set, Match (TBC)

To be released in the summer of 2022, 'Love, Set, Match' was filmed in New Orleans and stars Cristine Prosperi (The Wrong Prince Charming, Killer Competition) and Dale Moss (The Bachelor).

Labor, Lies and Murder (2022)

The movie premiered on Lifetime in the US on January 8th 2022. The film stars Jason Burkey (My Sweet Holiday, You Can't Take My Daughter), Lauren Buglioli (Secrets on Sorority Row, Brutal Bridesmaids) and Gina Hiraizumi (The Wrong Real Estate Agent, Killer Advice).

Christmas Lovers Anonymous (2021)

'Christmas Lovers Anonymous' premiered in November 2021 in the US on Roku TV and in Canada on CTV Drama. Brooke plays Katrina, a best-selling author who hides her love for Christmas after an ugly break up, but finds love again when she joins a website for people who are crazy about Christmas: "Christmas Lovers Anonymous."

Most Wonderful Time (2021)

Released on Amazon Prime in December 2021, Brooke plays entitled Ella in this Christmas tale of four high school best friends reconnecting in their home town. While their lives have taken them all in different directions in life, their bond remains as close as ever.

Christmas at the Castle (2020)

Playing the lead character of Blair in the Christmas romance movie, Brooke's character must travel to Scotland to acquire a rare Scottish perfume, but falls in love with an Earl instead. The film premiered in the US on Lifetime on 23rd December 2020 at 8PM ET.

Mother Of All Secrets (2020)

Brooke Burfitt plays 'Samantha', a psychotic ex-girlfriend out for revenge, in female-led thriller "Mother Of All Secrets" alongside Kate Mansi, Kelly McGillis, Sean Stolzen and Countess LuAnn. The film premiered on Lifetime as a Mother's Day Special in Spring 2020 under the name "Maternal Secrets". In Moviemagg's critical review of the screening, Mark Conlan wrote, "…brilliant work by Brooke Burfitt as Samantha, the principal villainess. Through much of the movie I was reminded of one of the quirkier 1940's noirs, The Strange Love of Martha Ivers, which featured Barbara Stanwyck in the sort of role Brooke Burfitt is portraying here — the fiercely ambitious partner of a handsome but weak-willed politician, who will literally stop at nothing, including murder, to protect and advance his career."

By Any Means (2017)

Available worldwide from June 26th 2017, Brooke leads this independent thriller about a reality show star, Mimi Wyatt, who gets kidnapped after a night-club appearance. Her hostage taker (Tom Gipson) asks for a ransom of $123,000 to help pay medical bills for his terminally ill daughter. However, when Mimi is released, the police question whether she is after justice or a front-page story. The film stars Jonathan Cheban (Keeping Up With The Kardashians) and Michelle Money (of The Bachelor fame). It covers themes of lies, fame and desperation. Burfitt won the Best Actress award for her role at the Wexford Film Festival 2016, where the film went on to win Best Film in the same evening. The movie screened in numerous international festivals and is distributed by Gravitas Ventures internationally on all major VOD and SVOD platforms. Film critic, Maxwell Hubbard, wrote of the performance, "Of course without compelling performances from the two main leads, Brooke Burfitt in particular, the film wouldn't have had the impact it did. Both characters are flawed and its very difficult to sympathise with either's situation or actions but it makes captivating viewing." And GEM screen talk wrote "Brooke Burfitt does a solid job as Mimi, selling her bruised fragility and need to be wanted. The performance works well, eliciting a level of sympathy for the character as the story unfolds."

Plan Z (2016)

'Plan Z' had a theatrical release with Cineworld in the late summer of 2016 and broadcast on Netflix UK. The movie won countless awards and nominations at film festivals around the world, such as Best Foreign Film at the Canada International Film Festival, Best Director at the Horrorhound Weekend Film Festival and most notably, Best Thriller at the UK National Awards in 2017. Burfitt plays Irish girl 'Kate' who gets separated from her brother in a zombie apocalypse and partners up with man-with-a-plan Craig to survive in the Scottish wilderness.

The Addicted (2013)

In this gruesome horror, Burfitt is the unfortunate first victim of a serial killer looking for vengeance after being abused in a drug rehab clinic twenty years ago. Recoil Films produced the picture in 2013 and was released by Revolver Entertainment across the US. The film has also been known as 'Rehab'.

The Flight Of The Flamingo (2013)

In Nick Hilton's directorial debut, Brooke plays 'Michelle' in the comedy crime drama about Sebastian (James Poole), who runs a ring of young men who steal dogs in order to ransom them back to their wealthy owners. Michelle is Sebastian's long term friend and potential love interest. Despite all the women that throw themselves at Sebastian, he always goes back to Michelle when he needs a friend.

Pulp (2013)

Pulp was Brooke's debut feature film role. She starred alongside John Thompson (Cold Feet, The Fast Show) in this comic book comedy, which was the first movie to be released on X-Box.

After Death (2012)

British TV veteran and BAFTA winner Martin Gooch wrote and directed this quirky, moving tale of four estranged siblings brought together by their inventor father's sudden death. Brooke plays Sally Sneed, a charismatic TV reporter who questions Nick Moran (Lock Stock, Harry Potter) and Michael McKell (The Bill, Emmerdale) in press segments of the show.

The Soft Touch (2011)

A troubled boy on the verge of adulthood who's life is torn apart after he falls for a beautiful schoolgirl. This Luc Godard stylized drama was shot in Southampton in the summer of 2010. Burfitt plays the lead Sarah-Jane in a story about a bored middle class schoolgirl, who skips school to spend time with dropout Johnny, which ultimately ends in tragedy.